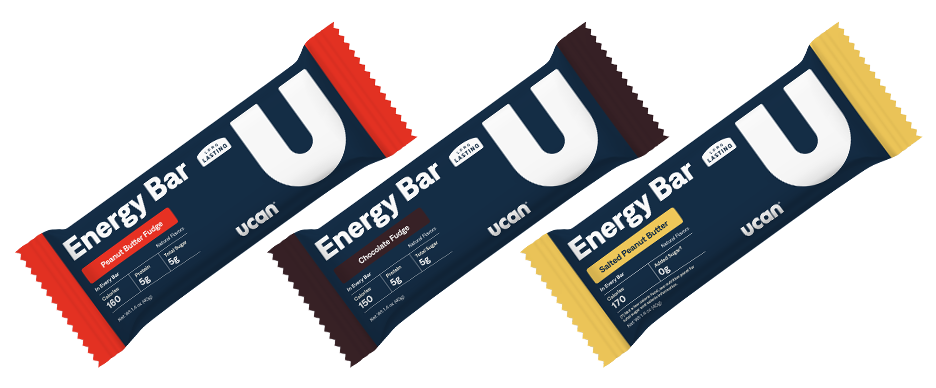 Energy Bars
UCAN Energy Bars satisfy hunger and provide long-lasting energy without compromising your health. With healthy ingredients and low sugar, they provide up to 75 minutes of steady energy, with no spikes, crashes or jitters to remain easy on your stomach and satisfy hunger.
Bars with Benefits
Curb Hunger Cravings
Nutritious meal replacement or between-meal snack with low sugar and no stimulants.
Smart, Healthy Snacking
Reach peak performance with our epic blend of clean, natural ingredients.
Long-Lasting Energy
One serving provides up to 75 minutes of energy with no heart-racing highs or crashing lows.
Digests Easily
Gentle on the stomach with a slow time-released absorption profile that provides steady energy without GI distress.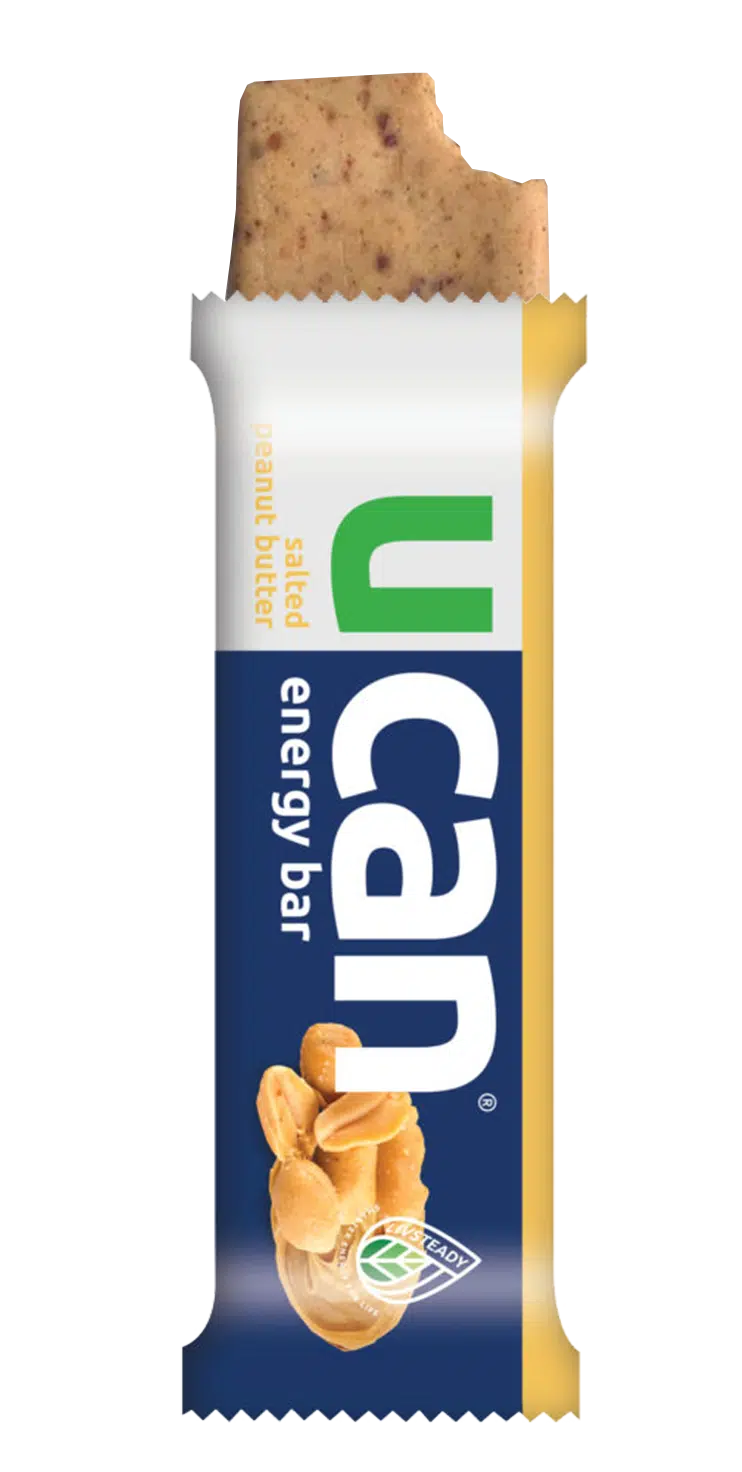 Testimonials
""The Peanut Butter Fudge bars are delicious. They satisfy my hunger and give me the energy I need to complete my hard workouts. Even when I am not exercising, they are great guilt-free snacks!""
- JEFF K.
""I absolutely love these bars. They taste great and give me just the right amount of fuel for my morning workouts without being too filling.""
- YESSENIA M.
""I'm always 'on-the-go' and this bar is perfect to grab as a snack before training sessions. It tastes fantastic, sits well in my stomach, and provides me the energy to execute a strong training session!""
- ELIZABETH J.
""One of the things I like the most is having UCAN bars after my workouts and long runs. I used to feel a crash a few hours afterwards and I don't get that anymore with UCAN.""
- Emily Sisson, Olympian
""What I love about UCAN is I am consuming little to no sugar, so my blood sugar levels remain stable rather than spiking and dropping. This is extremely beneficial as a CrossFit games athlete.""
- Emily Rolfe, CrossFit Games Athlete
""I've been loving the long-lasting energy from UCAN, a product that's been thoroughly vetted by my sports dietitian and one that I trust to deliver the nutrition I need to conquer my goals.""
- Katie Zaferes, Olympian
How To Use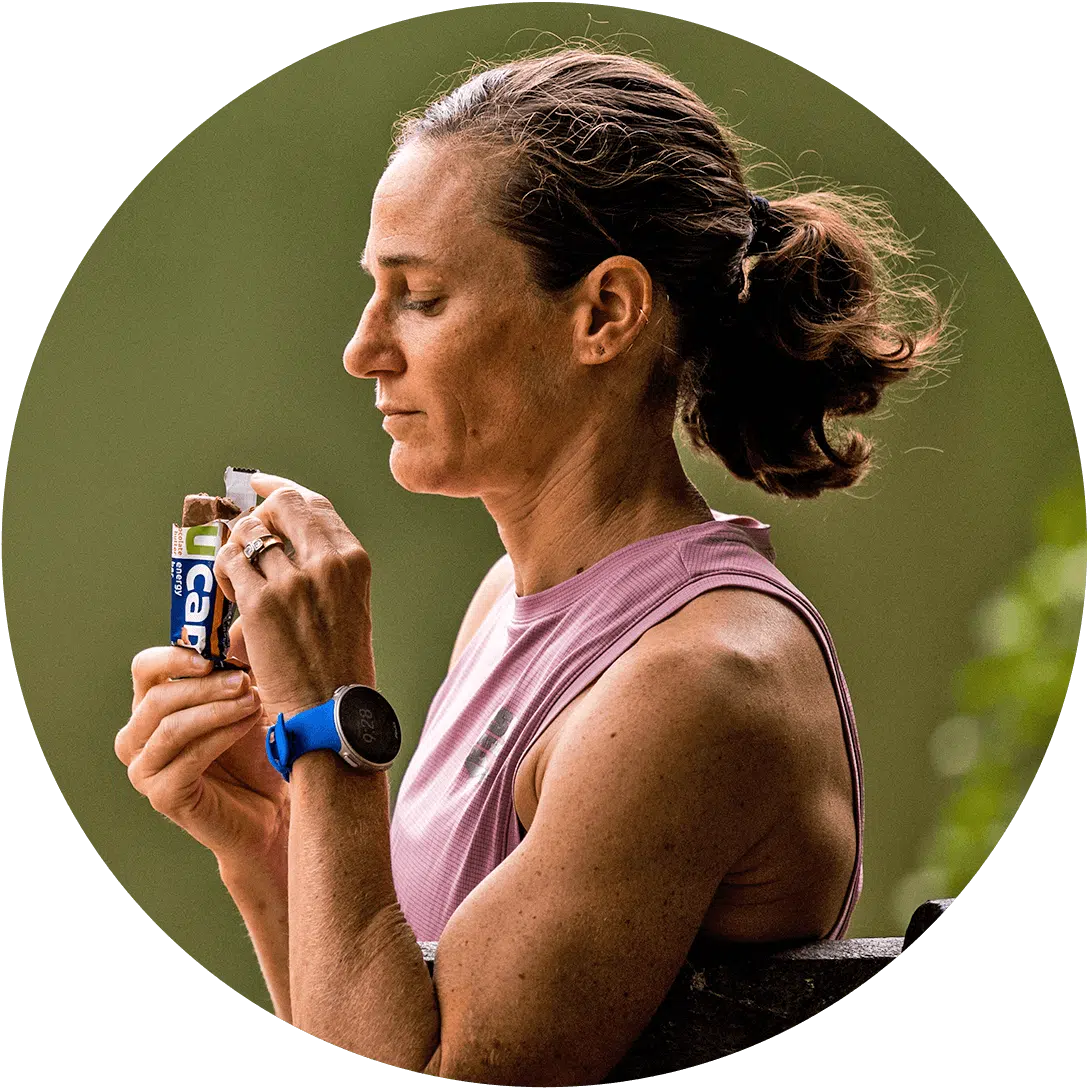 Workouts
Eat a UCAN Energy Bar 30 minutes before your workout to sustain energy and control hunger.
Anytime
Throw a bar in your bag for a midday energy boost or quick pick-me-up.
Snack
Swap sugary sweets with a tasty UCAN energy bar for a low-sugar treat.