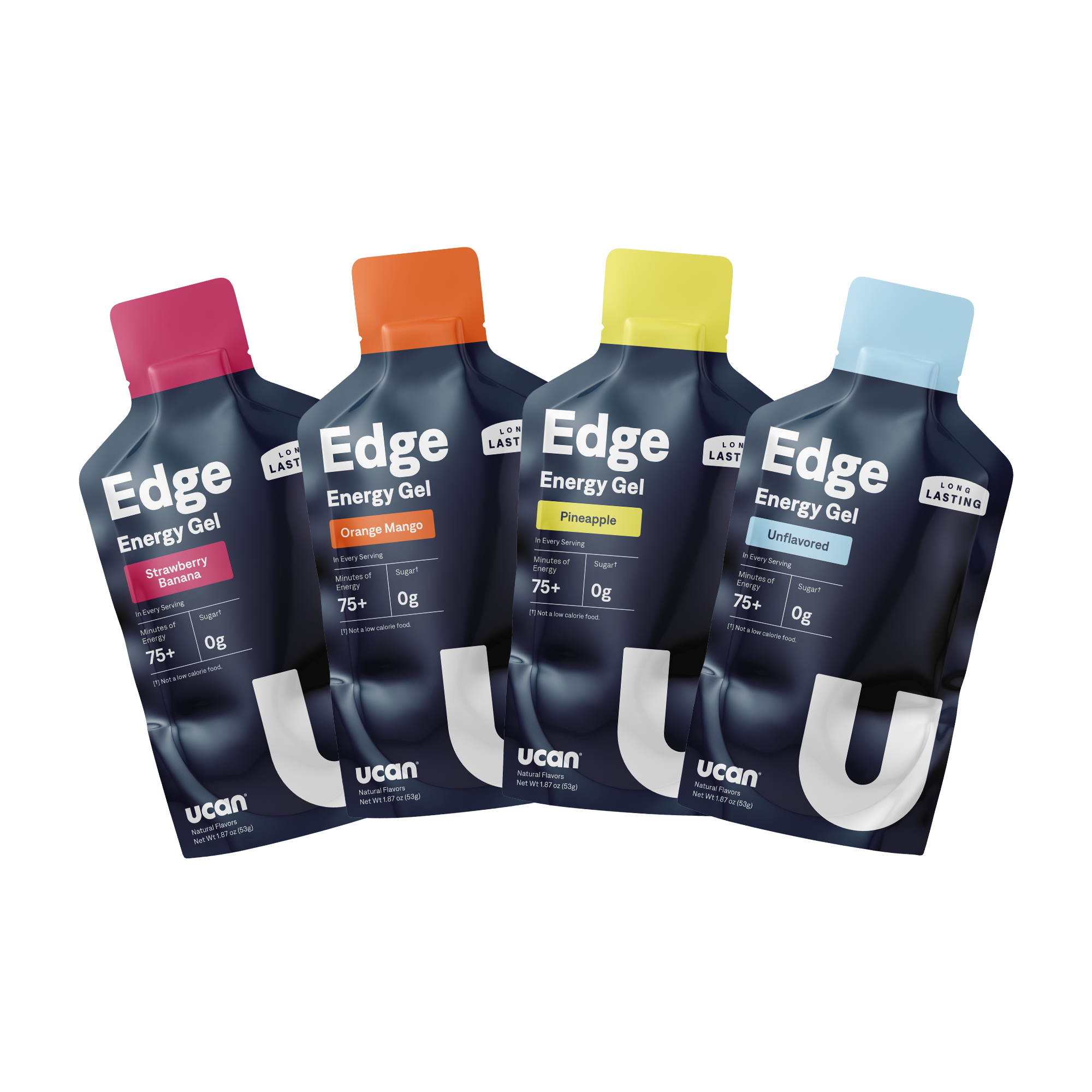 Energy Gels
Fuel smarter on-the-go with the best no sugar energy gels for running, cycling or everyday fitness. Bursting with fruit flavors and a smooth, easy on the stomach finish, Edge energy gels deliver up to 75+ minutes of steady-release energy to power peak performance.
Benefits for Miles
No Sugar. No Stimulants.
Tap into clean energy. With no unnecessary ingredients like sugar and caffeine, Edge optimizes your natural output and helps you breakthrough to your best.
Easy on the Stomach
No spikes, crashes, jitters or upset stomach to hold you back - only clean, steady energy to help you feel and perform better.
75+ Minutes of Energy
The road is long. Edge is longer. Our revolutionary, slow-burning carbohydrate is miles ahead of the rest, releasing steady energy to keep you going strong.
The Best Trust UCAN
Top athletes, trainers and dieticians put UCAN above all the rest. Reach optimal output and breakthrough to your personal best.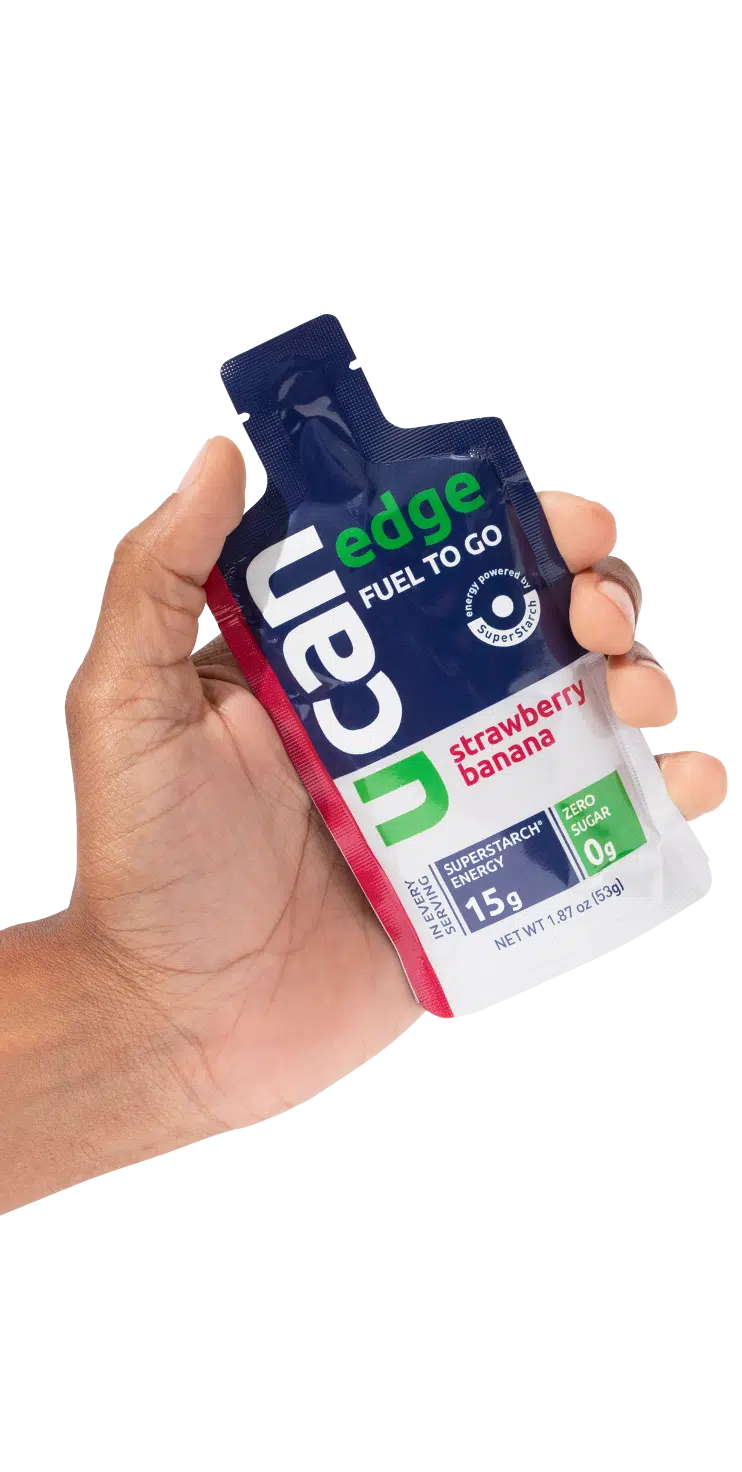 Testimonials
""As someone who is a picky eater and can not ingest Gu's or Gel's this product was a game changer. It helped me to do a 100 mile ultra as well as many 50 and 31 milers in the past 3 years. Nothing else works for me!""
- MATTHEW S.
""Very pleased. Easy to digest, carry and use. UCAN is such a different experience to never get hungry instead of "curing" hunger with a sugary gel. Much better.""
- DAVID A.
""Love this gel! It's great for fuel during long runs as well as post run recovery. I felt great after my most recent long run thanks to UCAN. I'm at the beginning of a training cycle and I know I can trust UCAN on my long days.""
- ANDREW C.
""With UCAN, I don't get the crash, I don't feel the roller coaster of emotions, and it really sustains my energy throughout training and races without upsetting my stomach.""
- Keira D'Amato, Pro Runner
""I'm not a fan of training with gels and products full of sugar. With UCAN, I feel like my energy levels stay higher and more steady since there are no big spikes.""
- Lauren Brandon, Pro Triathlete
""As a human biology major and someone always looking to optimize my nutrition for performance, I really appreciate at a cellular level how this product works.""
- Sara Hall, Marathon Champion
How To Use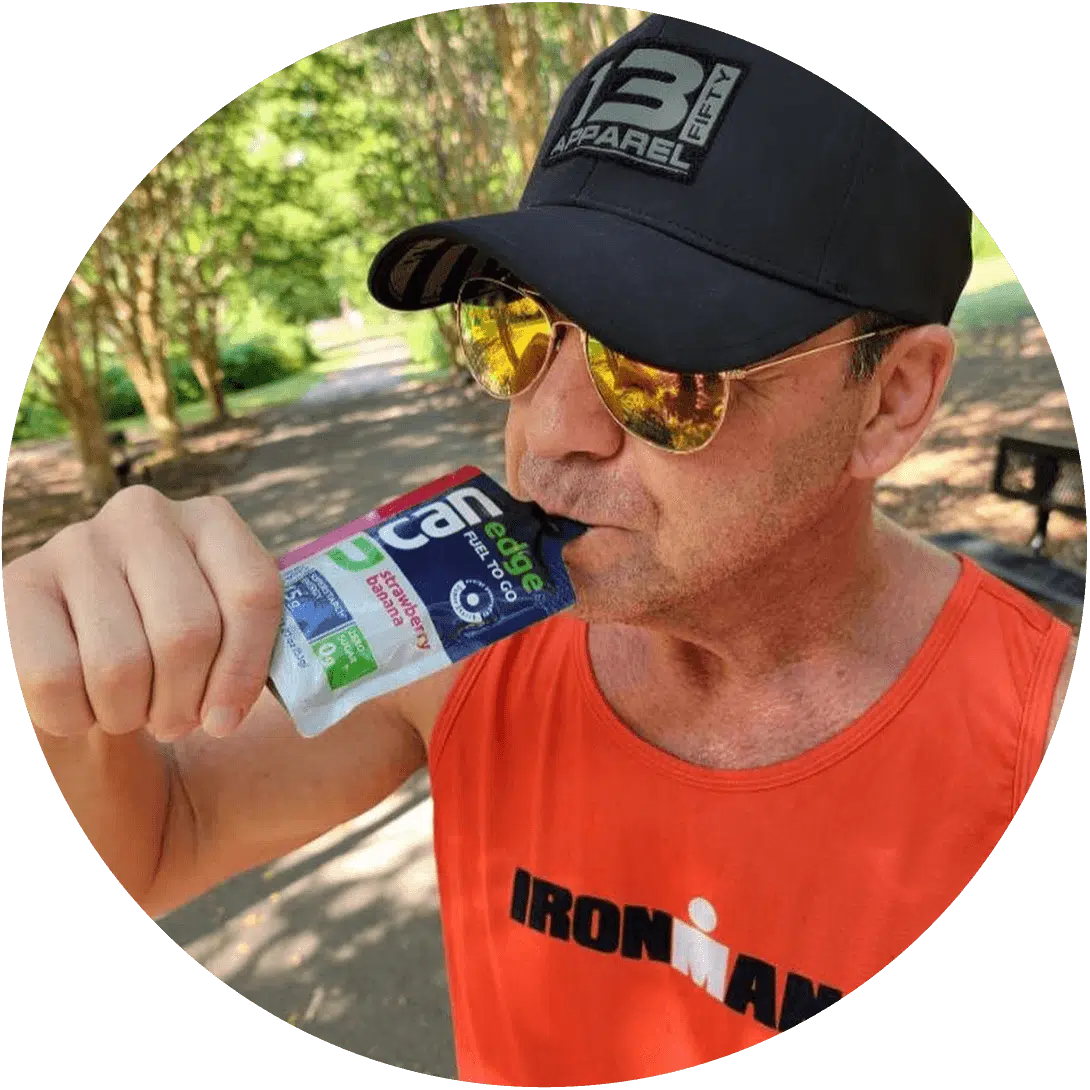 Mix
For best consistency, squeeze pouch to mix contents before consuming.
Squeeze
For best results during exercise, consume 45 to 60 minutes.
Energize
Edge is a healthy alternative to sugary on-the-go fuel sources like energy gels & chews.