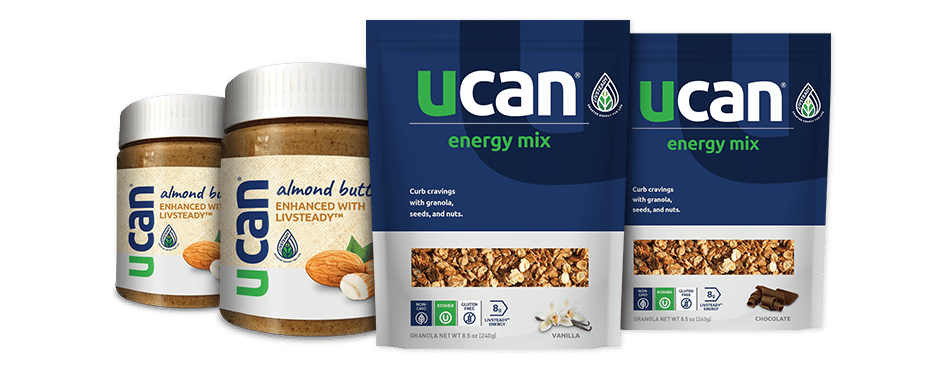 Healthy Snacks
Fuel smarter with our healthy energy snacks. Whether you're looking for a breakfast boost, an afternoon pick-me-up or a pre-workout snack, our deliciously all natural, keto-friendly, gluten-free granola and almond butters provide the energy you need to get through your day and bring out your personal best.
Benefits
Real Food, Real Energy
Our Energy Mix contains granola, almonds, sunflower seeds, pumpkin seeds, cashews and chia seeds to help satisfy hunger cravings.
No Added Sugar
Our Almond Butter contains dry-roasted almonds and LIVSTEADY—and that's it!
Energy On The Go
Reach peak performance anytime, anywhere with our epic blend of clean, natural ingredients.
Digests Easily
Gentle on the stomach with a slow time-released absorption profile that provides steady energy without GI distress.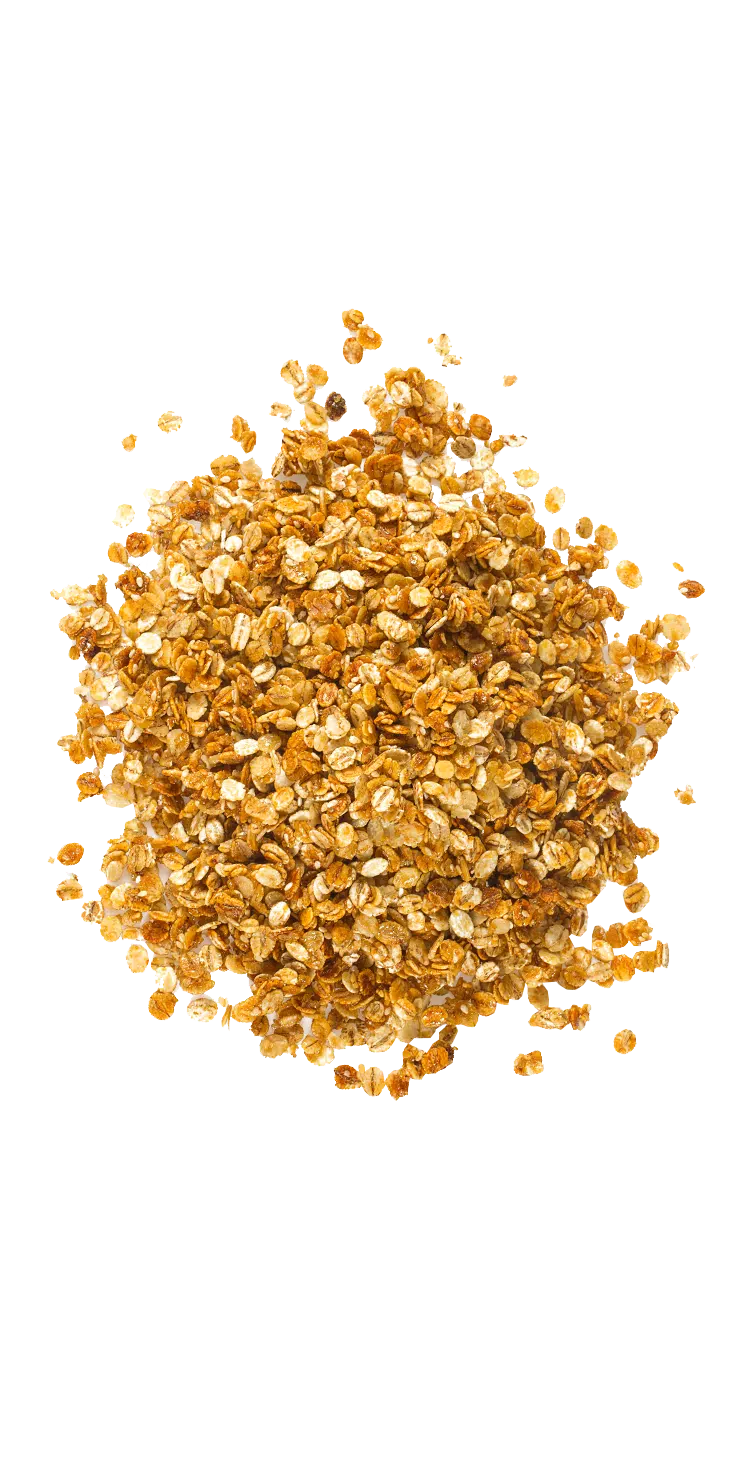 Testimonials
"Delicious, low sugar chocolate granola! Far better than the super sugary granolas you find in the grocery store. I put one big scoop on my oatmeal to supercharge every morning."
- ERIC L.
"Holy Smokes. This almond butter is amazing!! It has a nice rich, hearty almond flavor. Plus, I love the texture. I had it on toasted oatmeal bread this morning and it had a flavor that just stood out!"
- COACH G.
"I use the UCAN Energy Mix almost every day as the perfect midday healthy low glucose spike snack. It's delicious by itself or with some no sugar Greek yogurt or nut milk. It's the perfect healthy snack!!"
- ADAM B.
"UCAN is the ONLY product that has not given me GI issues both in training and races. My favorite way to have UCAN is mixing Plain UCAN Energy with almond milk, water or mixed into a smoothie."
- Jessica Baxter, Nutritionist & Coach
"I'm using UCAN more and more, and with their new products, I still feel like I'm only scratching the surface of what is possible with UCAN products!"
- Dede Griesbauer, Pro Triathlete
"With UCAN before my workouts and games, I not only feel properly fueled during, maintaining a high level of intensity the entire time, but I find I no longer have the post workout crash."
- Laura Zimmerman, Pro Lacrosse Player
How To Use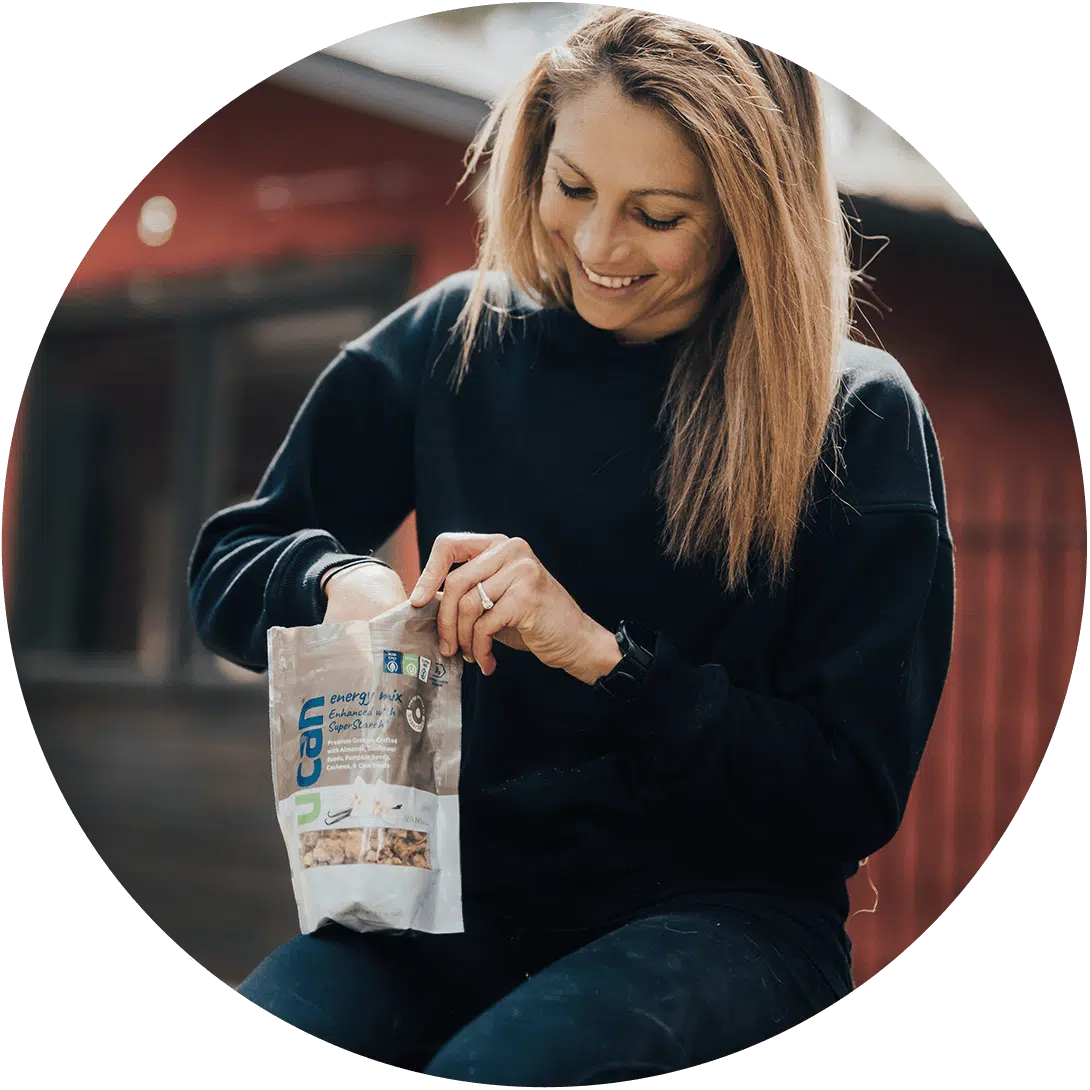 Start
To start your day with a boost of energy, add UCAN Almond Butter to smoothie or mix into your oatmeal.
Boost
To get an extra dose of energy or to curb hunger, eat one serving of UCAN granola between meals for feel-good energy.
Extend
To get a needed boost of energy wherever you go, put UCAN granola in your backpack or bag before you take off on your next outdoor adventure.